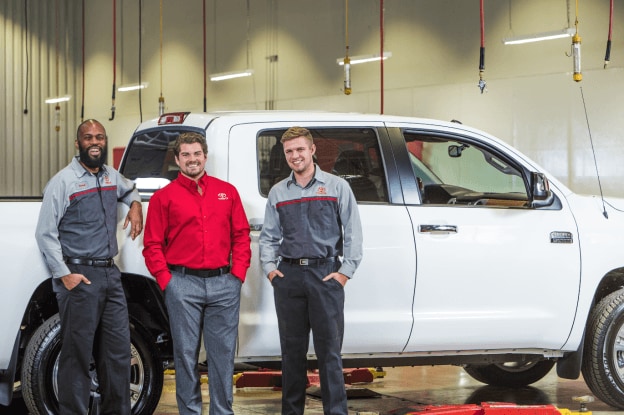 Toyota is heavily regarded as one of the most reliable and reputable brands on the market. It recently won Kelley Blue Book's 2018 Best Resale Value: Brand Award, further cementing that fact. So there's good reason to get into a Toyota, but once you're there you will have some questions that probably won't come up at the dealership. Stuff like "what sort of oil do Toyota technicians use?" or "How do I book Toyota Service?"
In this post we answer these and other frequently asked questions (FAQ) about
Toyota's Service Department
and the Extra Care Protection plan in Canada. Read on.
Are Toyota Service Plans worth it?
The short and long answer to that question is yes. With a Toyota Service Plan, you'll have a no-hassle service experience and save money in the long run. Your car will be serviced by a Toyota dealer using genuine Toyota parts, and you'll get a stamp of approval in the record book each time you take the car in for service. This drives the car's resale value up and increases its longevity.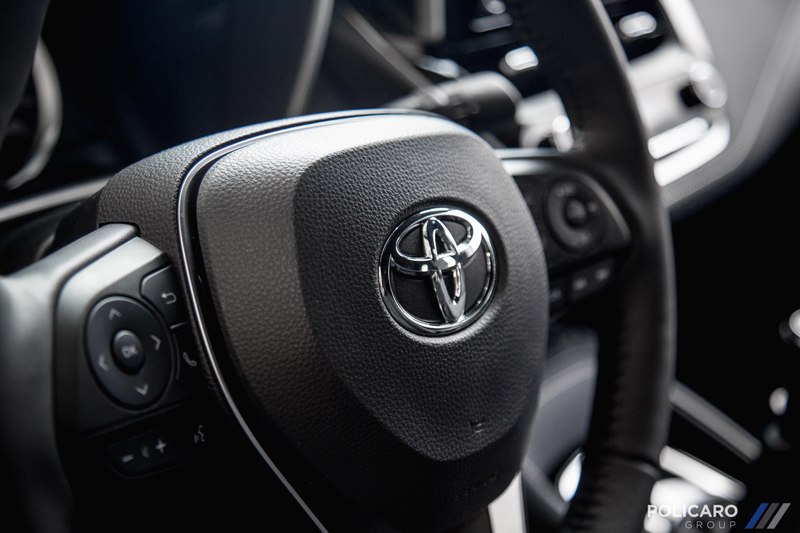 Where should I service my Toyota?
At a Toyota dealership! Pardon the exclamation point, but we're quite passionate about this. You'll have experienced Toyota technicians using genuine OEM Toyota parts working on your car, not to mention an official Toyota dealership stamp in the maintenance book.
Can Toyota service Lexus?
Yes, definitely. Your Toyota dealer will be able to carry out regular routine service on any Lexus with the same level of quality.
How do I book Toyota Service?
You can
book a service appointment
online through your dealership's website or through any of our Service Centers by calling the specified number.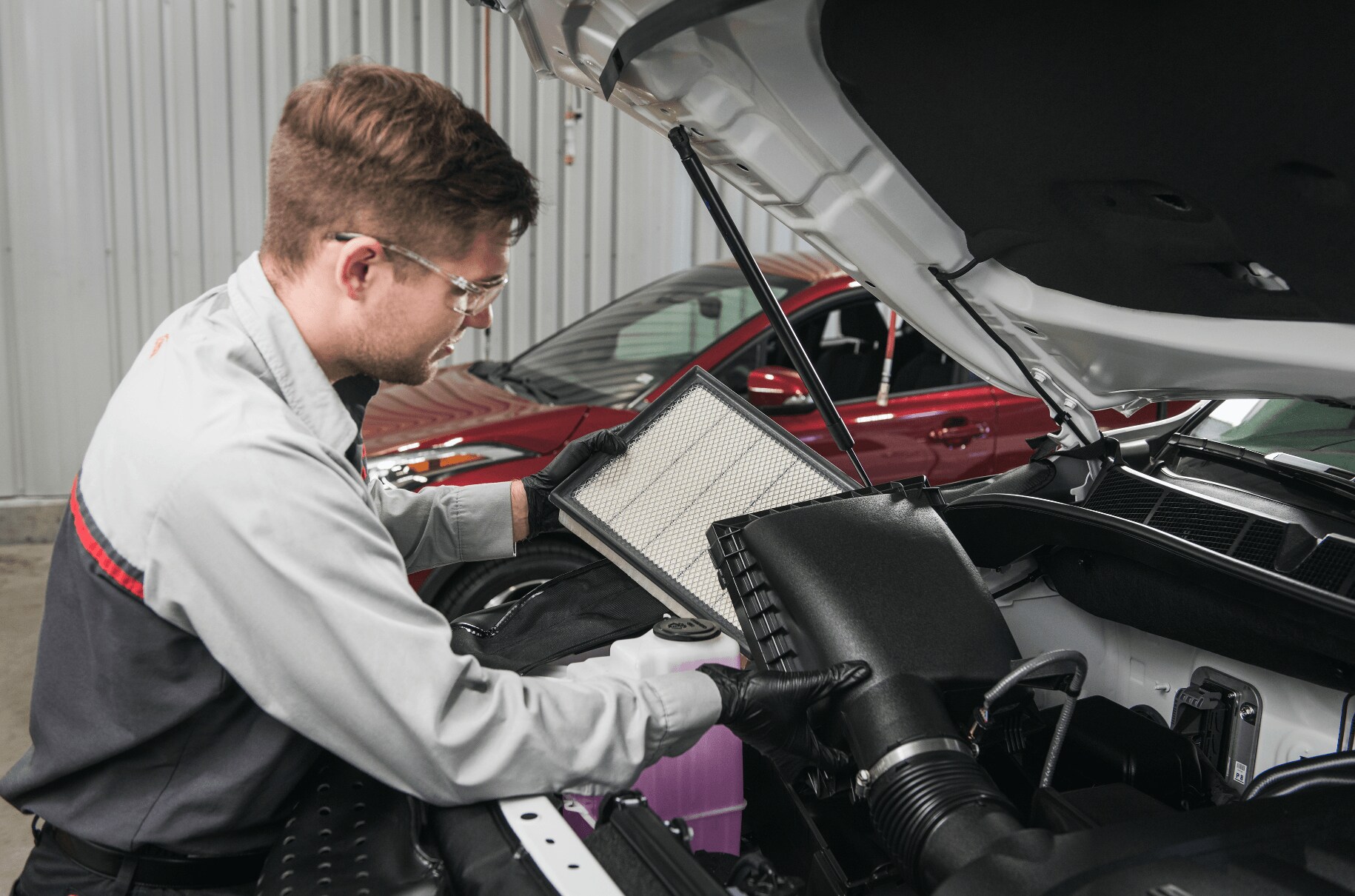 What is Toyota Service Advantage?
It's essentially a Toyota warranty system that guarantees you pay the exact same low-price for every service for the duration of the warranty. Every new Toyota comes with this low-capped price service cost for a set number of years and/or kilometers.
What oil does Toyota Service use?
Only genuine Toyota Motor Oil and premium Toyota Synthetic Motor Oil. We've got a wide range of different oil options recommended for every Toyota model.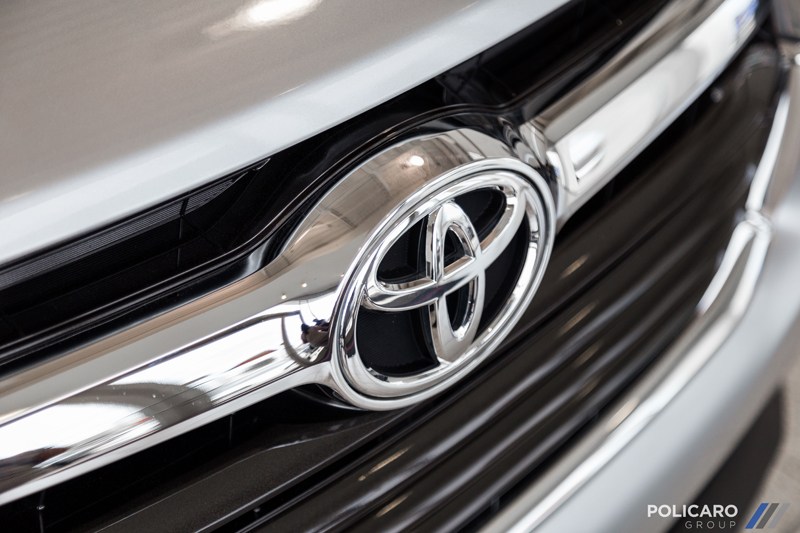 What does Toyota's Extra Care Protection Plan cover?
Toyota's Service Plan, called the Extra Care Protection Plan (ECP) in Canada, offers protection above and beyond any New Vehicle Warranty, available for as long as 7 years or 200,000 km. ECP comes in two tiers, Platinum and Gold, with a number of included services for tires, oil, filters and more. Visit the ECP page to view exactly what's included in each package.
How do I know when to service my Toyota?
Toyota recommends scheduling a service every 6 months or 8,000 kilometres.