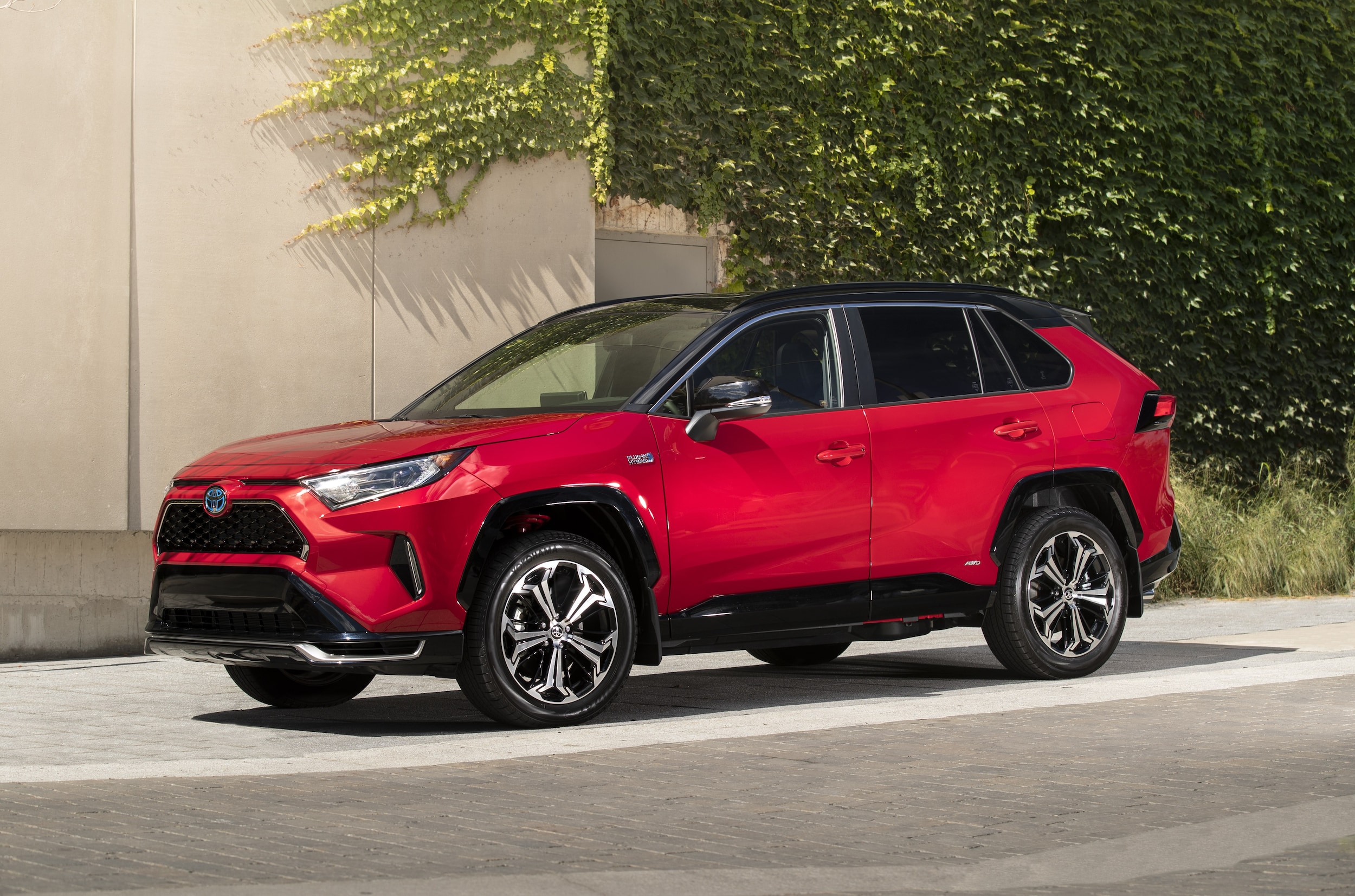 Toyota's uncompromising and incredibly priced 2021 Toyota RAV4 Prime is on its way to Canadian streets, bringing powerful performance, class-act style handling to the electrified vehicle experience.
Built on what drivers had come to love about the current generation RAV4 Hybrid, the Prime rises above with stronger performance power and further range. With a newly-developed Lithium-Ion battery positioned to lower the vehicle's centre of gravity, the plug-in hybrid generates 302 horsepower, enough to push the RAV4 from 0-100 km/h in 6.0 seconds. This makes the Prime the second-fastest vehicle in the Toyota lineup after the GR Supra, with an impressive hybrid range of almost 1,000 kilometres.
Yes, you read that correctly. The new RAV4 Prime hybrid is the second-fastest Toyota in the current stable.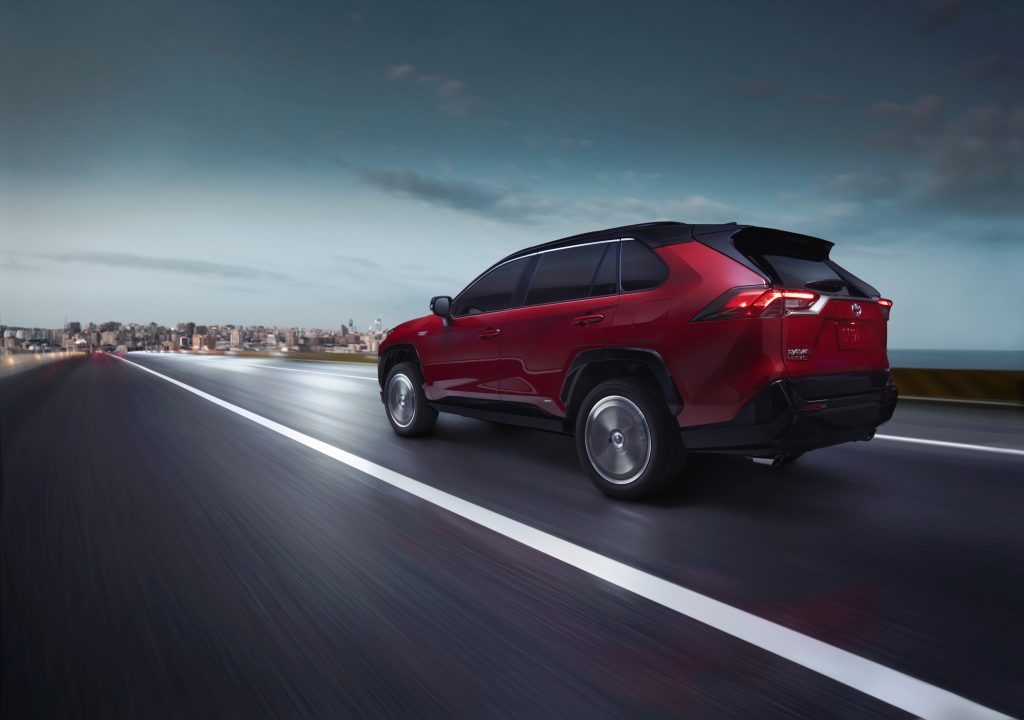 No range-anxiety comes from the Prime's ability to seamlessly transition its EV mode range of 68 km to the standard hybrid powertrain mode that combines the powerful electric motor-generators with its Atkinson-cycle gas engine.
But with the 6.6 kW on-board charger that cuts recharging time down below three hours on 240V and a top speed of 135 km/h in EV mode, days of hourly commuting can pass before the gas engine is triggered. This conservation makes the range of the RAV4 Prime the best plug-in hybrid currently on the market.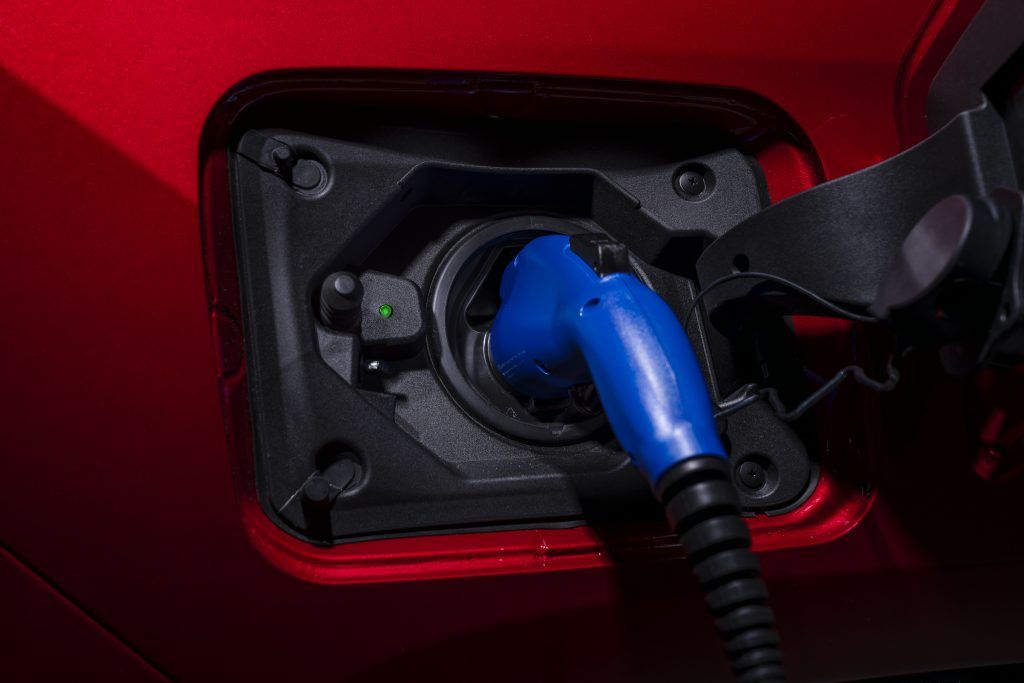 With performance comes styling, and the RAV4 Prime delivers with a striking, sporty design, paired with exclusive features. Features include vertical LED daytime running lights, 19″ wheels, a Supersonic Red exterior colour matched to unique red interior accents all under a panoramic moon roof.
For tech, the RAV4 showcases a Display Audio System with Apple CarPlay™ and Android Auto™ connectivity plus Connected Services by Toyota, as well as a backup camera, Toyota's Blind Spot Monitor, Rear Cross Traffic Alert and Toyota Safety Sense 2.0 safety features.
?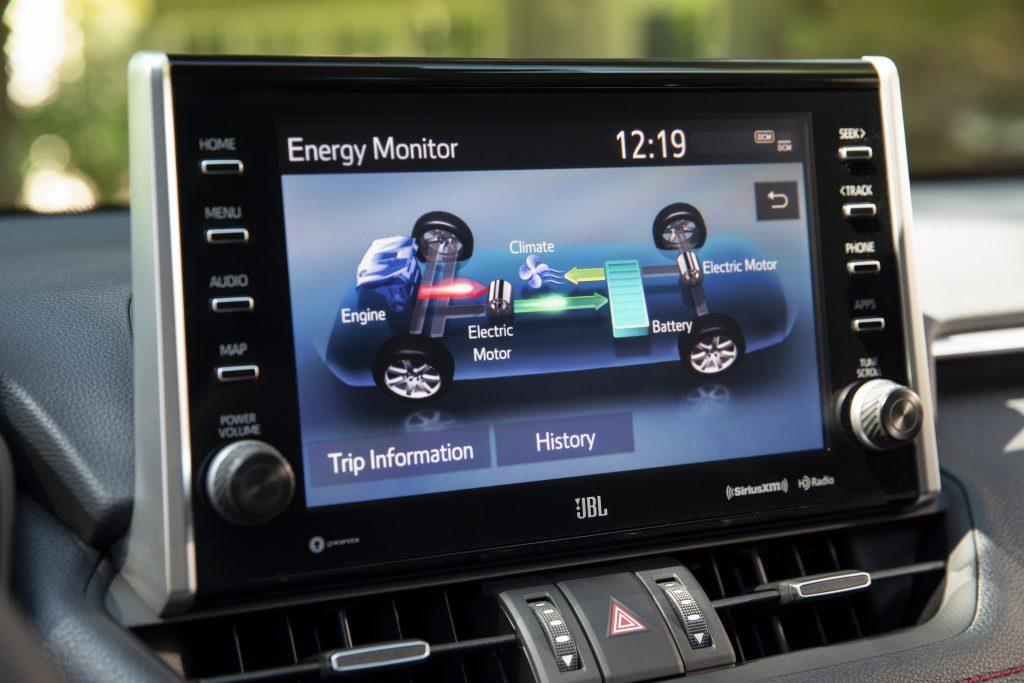 The 2021 Toyota RAV4 Prime boasts an impressive and accessible starting price of $44,990 as it rolls out to Canadian dealerships. The hybrid SUV additionally qualifies for a federal rebate of up to $5,000.
Contact us to learn more
.